Every Mother's day it's a scramble to select the perfect gift for the woman that gave you everything! Whatever type of lady your mother is, here are a few options that are sure to show your appreciation.  It's not hard to please your mother on this special day, but can be difficult to wow her.  Money is not what's important; it's the thought.  Take some time to think about what your mother loves and what she has been eyeing, and if all else fails go for some pampering like with Seacret products from the exotic Seacret Spa.  Here are some options that we know will help solve this annual issue.  
Take her out and spoil her.  A dinner at the restaurant she has been talking about, or a movie that has her favorite actor will be sidelined by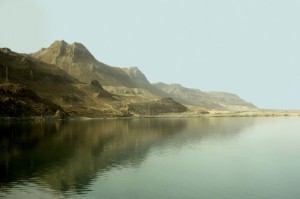 spending time with you.  If funds allow, taking her on a trip is a great way to enjoy some quality mom time, while seeing something new.  Another great option is to take her to a show. The theater or ballet is sure to be a highlight of her year, and going with her kid makes it even better.
For the travelling, or living abroad child, it can be hard to make sure that your mom gets the attention and gifts she deserves.  Flowers, however cliché, are always a thoughtful option.  By planning ahead, you can make sure that flowers are delivered at the perfect time.  Gift baskets are also a great option, and can be a bit more personal.  Have a trendy or high tech mom? Do some online shopping on her behalf.  Amazon has something for every type of mother.
When in doubt, pamper your mom.  Being a mom is a tough and stressful, so some rest and relaxation is divine.  Leave her on cloud nine with a trip to the spa or the nail salon.  Can't make it out? Bring the spa to her.  Seacret Spa straight from the Dead Sea can give her the R&R she deserves.  Seacret has products from head to toe, perfect for any lady.
Whichever present you decide on, just make sure its done with love.  At the end of the day, even a homemade meal will have her smiling and proud.  Set aside some mom time this May.